Latgalian for beginners / Latgalīšu volūda suociejim
Kur vuiceitīs latgalīšu volūdu? / Where can you learn Latgalian?

Odums navar saprast, voi Daugovpiļs Universitate pīduovoj vuiceitīs latgalīšu volūdu tīšsaistē. Jis internetā atrūn grupu deļ DU studentu. Tī jis pavaicoj, voi ir vareiba vuiceitīs latgalīšu volūdu tīšsaistē i eisi pastuosta par sovu saikni ar Latgolu. Vokorā jam atsoka Viktors:
Loba dīna, Odum! Mani ari interesej latgalīšu volūda. Tok nazynu, voi jū var vuiceitīs tīšsaistē. Es struodoju Daugovpiļs Universitatē, i es pavaicuošu kolegim, voi ir taida vareiba.
Loba dīna, Viktor! Paļdis, ka atsasaucet! Ceru, jius varēsit koč kū izzynuot. Es cīši grybātu prast latgalīšu volūdu kū na lobuok. Parkū jius interesej itei volūda?
Es asu nu Sanktpīterburgys, bet muna sīva ir latgalīte. Partū dzeivojam Daugovpilī. Grybu īsavuiceit latgalīšu volūdu, lai varātu jamā sasarunuot ar sovim bārnim – Annu i Aleksandru.
Bet es dzeivoju Fortvortā, Teksasā!
Nazynuoju, ka Teksasā dzeivoj latgalīši. Tys ir eistyn breineigi! Pastuosti, kaidys volūdys vēļ tu muoki.
Es muoku angļu i spāņu volūdu. Muns tēte ir nu Kostarikys. Taitod es muoku angļu, spāņu i latgalīšu volūdu. Kaiduos volūduos runoj tu?
Muna dzymtuo volūda ir krīvu volūda, tok asu īsavuicejs ari latvīšu volūdu. Niu es vuicūs latgalīšu rokstu volūdu. Muoku ari angļu volūdu. Storp cytu, munys sīvys rodi ari piec Ūtruo pasauļa kara emigrēja iz ASV. Varbyut tova babeņa par tū koč kū vairuok zyna?

Odums isn't sure if Daugavpils University offers the option to study Latgalian online. On the internet he finds a group for DU students. He asks there if it's possible to study Latgalian online and says a little about his connections with Latgale. That evening he receives an answer from Viktor.
Hello Odums! I'm also interested in Latgalian. But I don't know if you can study it online. I work at Daugavpils University, I will ask my colleagues if it's possible.
Hello Viktor! Thanks for your answer! I hope you will be able to clarify things. I would really like to be able to speak Latgalian as well as possible. Why are you interested in this language?
I'm from St. Petersburg, but my wife is Latgalian. So we live in Daugavpils. I would like to learn Latgalian so that I can speak to my children, Anna and Aleksandrs, in Latgalian.
For my part, I live in Fort Worth, Texas.
I didn't know that there were Latgalians living in Texas. That's really great! So what other languages do you speak?
I speak English, as well as Spanish. My dad comes from Costa Rica. So I speak English, Spanish and Latgalian. And what languages do you speak?
My native language is Russian, but I've also learnt Latvian to a good level. At the moment I'm learning the written form of Latgalian. I also speak English. By the way, my wife's relatives also emigrated to the USA after World War II. Maybe your grandmother knows something about them?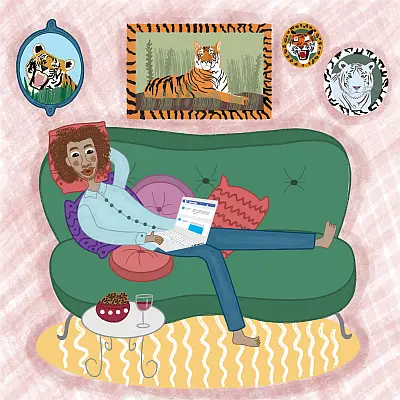 Vysys nūdalis / All chapters