Latgalian for beginners / Latgalīšu volūda suociejim
Kur vuiceitīs latgalīšu volūdu? / Where can you learn Latgalian?

Vysur var vuiceitīs spāņu i fraņču volūdu, bet kur var vuiceitīs latgalīšu volūdu? Odums meklej kursus. Daugovpiļs universitatē vuica latgalīšu volūdu, bet voi ir kursi arī tīšsaistē? Odums vaicoj internetā. Jam atroksta Viktors. Viktors ir nu Sanktpīterburgys, bet dzeivoj Daugovpilī. Ka Teksasā dzeivoj latgalīts, varbyut jis pazeist cytus Amerikys latgalīšus? Viktora sīvys rodi emigrēja iz Ameriku.

You can learn Spanish and French anywhere, but where can you learn Latgalian? Odums is looking for courses. Daugavpils University teaches Latgalian, but are there any courses online? Odums asks on the Internet. He is answered by Viktor. Viktor is from Saint Petersburg, but lives in Daugavpils. If there is a Latgalian living in Texas, does he know any other American Latgalians? Viktor's wife's relatives emigrated to America.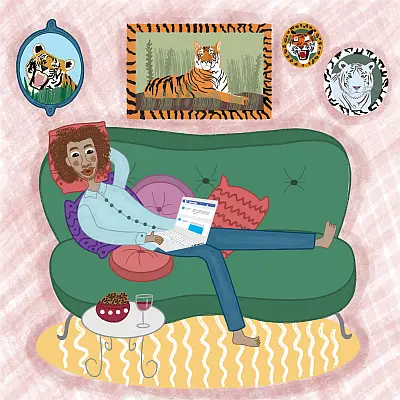 Vysys nūdalis / All chapters