Welcome to NorFon: the online course that will help you with Norwegian pronunciation sound by sound, word by word, and phrase by phrase!
This course is for people who are learning or (more or less) know Norwegian, but don't have it as their mother tongue. It is best suited to beginners (A1/A2 level) and intermediate users (B1/B2). One language skill in particular tends to be at a lower level than the other skills: pronunciation.
Is insufficiently good pronunciation a problem? In many cases, no, but often, yes. Living in a foreign country and gradually becoming a local is not easy. Due to people's conscious and unconscious prejudices, a foreign accent does not help with this, particularly in a professional context.

Is it a problem? In many cases – not… but often: yes. Living in a foreign country and gradually turning into a local person is not easy. Due to conscious and unconscious prejudices, foreign accent here definitely does not help, particularly in a job context.
Good pronunciation needs practice: reading instructions, listening and reading out loud. And then, once again. And then repeat until it sounds satisfactory!
NorFon is the right place to do that!
NorFon covers all the different aspects of Norwegian pronunciation in 240 themes. Your pronunciation will improve by going through any of them, but the more themes you go through, the better your Norwegian will be.
Whole material is divided into 15 chapters.We see a chapter as something similar to a lesson: e.g. you can go through one chapter in one day. But this is just a recommendation, because it is you who decides about the speed of your learning. Also: it is not important where you start. If you like, you may start from the last chapter and end with the first – however you like.
Each of the chapters may have 16 themes, numbered A, B, C, D and so on. Each of the themes covers one aspect of the pronunciation:
| | |
| --- | --- |
| A | Sounds – vowels and diphtongs |
| B | Sounds – consonants |
| C | Sounds – long and short sounds |
| D | Consonant combinations |
| E | Ortography and pronunciation |
| F | Sentence intonation, feelings, attitude and pragmatics in intonation |
| G | Word stress and pitch accent |
| H | Minimal pairs of pitch acccent |
| I | Pronunciation in group of words |
| J | Poems |
| K | Focus stress |
| L | Stress pyramide |
| M | Stress trio |
| N | Tongue twister |
| O | Text |
| P | Repetition and self test |
Each of the themes contains one or several tasks. Majority of the tasks are sound files with illustration – mostly text. You need to listen carefully each of them and then – repeat the task in a loud voice. Divide the task in smaller parts – stop the sound file and repeat the sounds until you manage to copy the pronunciation.Learning a proper pronunciation takes time. Return to each of the tasks and do it again and again.
Oratastic NorFon has individual clients and enterprise clients.
Individual clients
At the registration link, click the button "Take this Course".
During the registration process, you will need to enter your payment information. We use the online payment processing system Stripe.
You will also need to enter your email address, your name and your nickname.
In the case of successful payment, the course will become available to you.
You will be charged automatically every 31 days, counting from the day of your registration.
You can finish the course and unsubscribe at any time here. You will need to fill in a simple form with your name, e-mail address, and (optionally) your evaluation of the course. After submitting this form, your data will be deleted from Oratastic.
Feel free to ask us (info@oratastic.eu) if anything is unclear, or if there are problems with payments – we will do our best to assist you!
Enterprise clients
Enterprises can obtain access for groups of students. To do this:
Send us the information (info@oratastic.eu) about your enterprise (name of company/organisation, contact person, address), the number of students, a list of their emails, and the access time necessary for them, e.g. 6 months – or feel free to ask us anything you need to know about a potential agreement.
After the agreement and your payment to us, we issue you with a list of access vouchers for your students. This will consist of the student nicknames and voucher passcodes.
Each of your students can begin their usage time at their convenience; the "counter" starts on the day of their registration.
Access to the course for each student will end after the agreed time.
"NorFon is very convenient with a good layout and usability. The illustrations are cool. The material is very valuable, and so are the videos with explanations."

"I have had a very positive experience by the course. the contents were designed impressively and everything is clearly understandable. thanks all who are involved in providing such an amazing course :‌ )"
"The NorFon resource is a comprehensive online course that functions great as a supplement to pronunciation teaching in the classroom. The participants can work at home with tasks that support them in achieving better pronunciation. There is plenty of variation in the exercises, and it is easy to find specific tasks that are suitable for the different needs each of the participants has.
Thanks to this resource I now have the possibility to offer my students more effective pronunciation teaching."
Norwegian language teacher
Yrkesrettet norskopplæring (YNO), NAV Nordre Aker

"I like NorFon a lot. Everything is very detailed, with good illustrations, and it is interesting to use it for learning. It helps a lot that I can focus on the differences between my native language and Norwegian so that I can understand more easily what I have to improve in my pronunciation. Very useful!"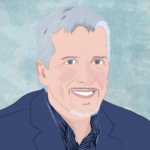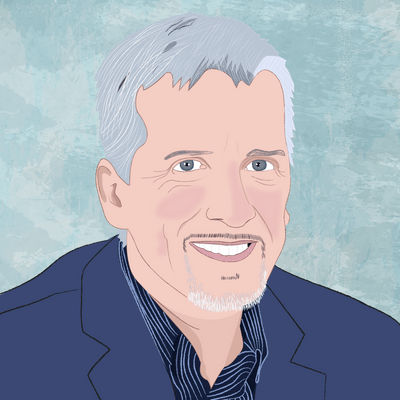 Project Manager, Website Developer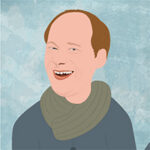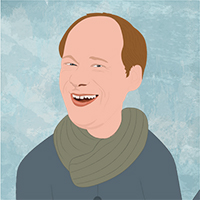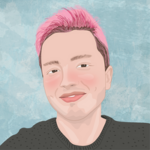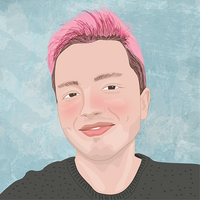 Video Editor, Website Developer